Hair Care Discounts And Offers
Employee Discounts On Hair Care Products And Supplies
Viviscal Hair Growth
Over the past 25 years, millions of women around the world have discovered the power of Viviscal to promote thicker, fuller and healthier looking hair. Viviscal hair growth and hair care products for women are supported by continuous research and development with some of the world's leading clinicians.
The secret of Beautiful hair is Viviscal
Biotopic
Biotopic® Formulated to give your hair a boost of nutrients for healthy hair growth. Trademarked ingredients include:: Anagain™, Vitagrowth™ and Capligain™ Combining popular science-backed ingredients like Biotin, Caffeine and Saw Palmetto.
GET THICKER HAIR OR YOUR MONEY BACK RISK FREE WITH OUR 120 DAY MONEY BACK GUARANTEE!
TRUHAIR
TRUHAIR's groundbreaking formulas combine skin-care quality ingredients from natural extracts with advanced technologies to deliver truly unique, pro-quality results at home. All without breaking the bank. TRUHAIR is one of the best-selling hair care lines on HSN and other beauty channels around the world, with a full collection of products that cover unwanted roots or grays and add sexy volume, texture and shine.
Hair Care Discounts
There are more than 600 hair care products on the average store shelf so it is no wonder when someone struggles with what product they need to purchase. With 89 percent of people claiming to be dissatisfied with how their hair looks, understanding what products are necessary and which to avoid could lower that number.
Fine, Straight Hair
If your hair is fine and straight, you need products for hair care that will give it volume but not weigh it down. Although it may seem that this would defy gravity, there are products available that will accomplish this task. You want to start with a thickening shampoo and conditioner. However, you don't want to use the conditioner all over your hair. Instead, use it just on the very ends and rinse it out completely. For styling, spritz your hair with a heat-protecting spray while your hair is damp, starting mid-length and running to the ends. No time to wash? Dry shampoo is perfect for fine, straight hair and it can even give you an added lift throughout the day. You will need to wash it within a few days as the build-up can destroy volume. Avoid oils and silicone serums, instead choosing light-hold mousse and volumizing mist.
More About Hair Care Employee Discount Offers
Thick, Straight Hair
Thick, straight hair lends itself to almost any style but it still requires patience. Comb a few drops of styling oil through your wet hair, one section at a time, then add a little styling cream. Work your way from the back of your head forward to avoid weighing down layers or bangs. Thick, straight hair can look dull so finish your style with a shine-enhancing spray but only from mid-length to the end. Avoid volumizers and focus more on a natural hair care product as this type of hair can hold its own with most styling products as long as you don't overdo it.
Kinky, Tightly-Coiled Hair
If your hair has tight curls, your routine must begin in the shower. Use a deep conditioner that you only rinse halfway as the residue in conditioner can keep curls shiny and smooth. Immediately after the shower, comb through a leave-in conditioner. When your hair is about 50 percent dry, coat your fingers with styling oil or silicone serum and twist your hair around them. Don't touch them once you let go. Be sure to choose a creamy product rather than sprays. Avoid hair care products with alcohol or strong-hold gels as they can remove moisture. You also want to avoid dry shampoo as your hair needs the oils.
Wavy Hair
Wavy hair is susceptible to frizz and pouf but you don't want to saturate it with hair care supplies that make it look heavy. Check the label of your shampoo and if it has silicone listed as the first ingredient, consider switching to a lighter product that contains natural oils like keratin which smooth waves rather than smother them. Salt sprays, a natural hair care product, are better than gels or curl creams. Part your hair and let it air dry. If the ends look rough, use a small amount of styling oil on them using your fingers. Avoid pomades which are too sticky as well as crunchy gels or heavy hair straighteners.
Curly Hair
Extreme curl is prone to frizz and dryness so you want to avoid shampoos with sulfate while adding rich conditioners that contain silicone and pantehenol. Remember that fine curls will fall flat if you hydrate them too much. On the days you are not washing your hair, hydrate your curls in the shower and add a conditioner from mid-length to the ends. Create a curl-refreshing mist by mixing water with a light conditioner to keep curls in place throughout the day. You can place the mixture in a spray bottle for an easy touch-up. Avoid hair spray and rubbing your hair with a fluffy, terry-cloth towel as both can induce frizz.
If you are looking for the best prices on hair care items or even if you are in search of hair loss products, sign up for EmployeeandMemberDiscounts.com. We have collected the best discounts on hair loss products, shampoos, conditioners and hair straighteners, many of which were only available to employees of certain industries or members of specific organizations. We have made them available to anyone with no membership fee. Sign up today or give us a call to learn more about our discount programs for your company or organization.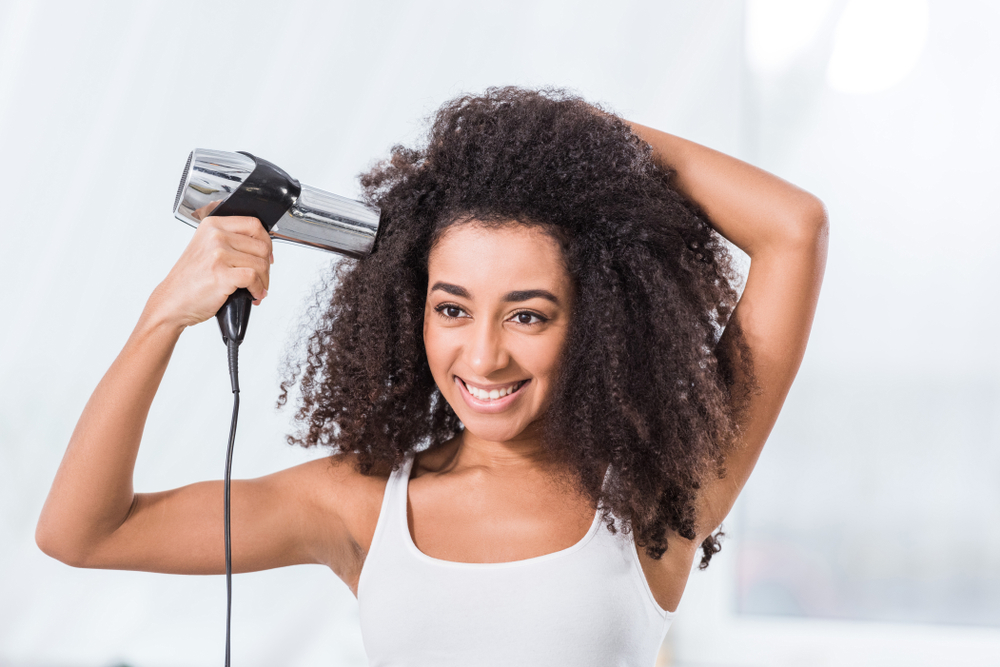 Become A Member!
And get access to exclusive offers and deals from the top brands and retailers