Makeup And Cosmetics Discounts And Offers
More About Hair Care Employee Discount Offers
Hair Care Discounts
There are more than 600 hair care products on the average store shelf so it is no wonder when someone struggles with what product they need to purchase. With 89 percent of people claiming to be dissatisfied with how their hair looks, understanding what products are necessary and which to avoid could lower that number.
Fine, Straight Hair
If your hair is fine and straight, you need products for hair care that will give it volume but not weigh it down. Although it may seem that this would defy gravity, there are products available that will accomplish this task. You want to start with a thickening shampoo and conditioner. However, you don't want to use the conditioner all over your hair. Instead, use it just on the very ends and rinse it out completely. For styling, spritz your hair with a heat-protecting spray while your hair is damp, starting mid-length and running to the ends. No time to wash? Dry shampoo is perfect for fine, straight hair and it can even give you an added lift throughout the day. You will need to wash it within a few days as the build-up can destroy volume. Avoid oils and silicone serums, instead choosing light-hold mousse and volumizing mist.
Thick, Straight Hair
Thick, straight hair lends itself to almost any style but it still requires patience. Comb a few drops of styling oil through your wet hair, one section at a time, then add a little styling cream. Work your way from the back of your head forward to avoid weighing down layers or bangs. Thick, straight hair can look dull so finish your style with a shine-enhancing spray but only from mid-length to the end. Avoid volumizers and focus more on a natural hair care product as this type of hair can hold its own with most styling products as long as you don't overdo it.
Kinky, Tightly-Coiled Hair
If your hair has tight curls, your routine must begin in the shower. Use a deep conditioner that you only rinse halfway as the residue in conditioner can keep curls shiny and smooth. Immediately after the shower, comb through a leave-in conditioner. When your hair is about 50 percent dry, coat your fingers with styling oil or silicone serum and twist your hair around them. Don't touch them once you let go. Be sure to choose a creamy product rather than sprays. Avoid hair care products with alcohol or strong-hold gels as they can remove moisture. You also want to avoid dry shampoo as your hair needs the oils.
Wavy Hair
Wavy hair is susceptible to frizz and pouf but you don't want to saturate it with hair care supplies that make it look heavy. Check the label of your shampoo and if it has silicone listed as the first ingredient, consider switching to a lighter product that contains natural oils like keratin which smooth waves rather than smother them. Salt sprays, a natural hair care product, are better than gels or curl creams. Part your hair and let it air dry. If the ends look rough, use a small amount of styling oil on them using your fingers. Avoid pomades which are too sticky as well as crunchy gels or heavy hair straighteners.
Curly Hair
Extreme curl is prone to frizz and dryness so you want to avoid shampoos with sulfate while adding rich conditioners that contain silicone and pantehenol. Remember that fine curls will fall flat if you hydrate them too much. On the days you are not washing your hair, hydrate your curls in the shower and add a conditioner from mid-length to the ends. Create a curl-refreshing mist by mixing water with a light conditioner to keep curls in place throughout the day. You can place the mixture in a spray bottle for an easy touch-up. Avoid hair spray and rubbing your hair with a fluffy, terry-cloth towel as both can induce frizz.
If you are looking for the best prices on hair care items or even if you are in search of hair loss products, sign up for EmployeeandMemberDiscounts.com. We have collected the best discounts on hair loss products, shampoos, conditioners and hair straighteners, many of which were only available to employees of certain industries or members of specific organizations. We have made them available to anyone with no membership fee. Sign up today or give us a call to learn more about our discount programs for your company or organization.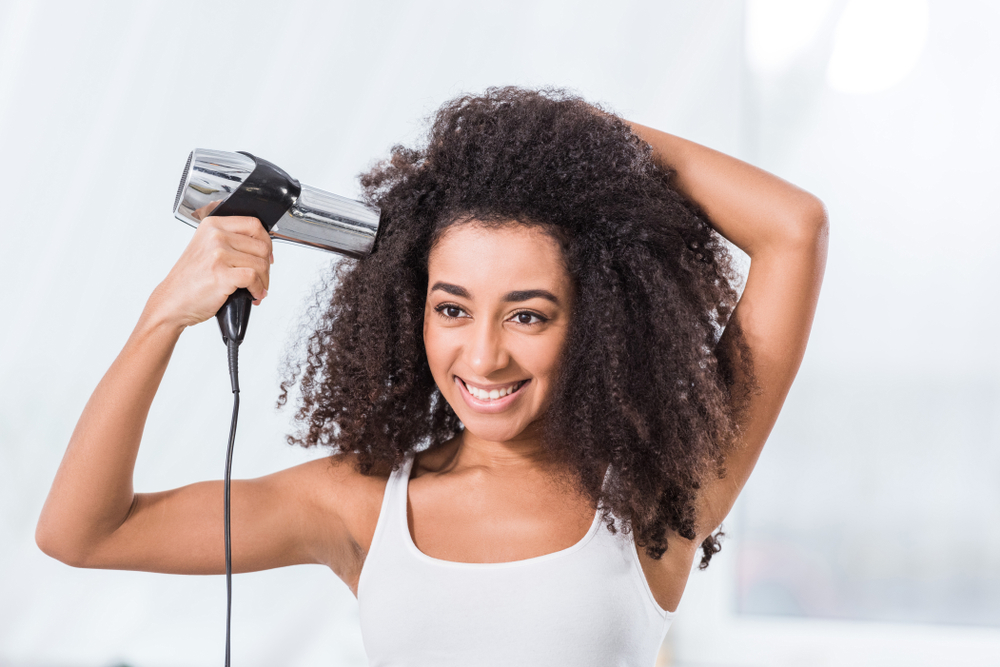 Makeup And Cosmetics Discounts
Women who wear makeup spend a literal fortune on their cosmetics every year. On average, if you are a woman who wears makeup, you will spend roughly $300,000 throughout your lifetime on it. That is not a far-fetched number when you take into consideration that makeup has a shelf life and needs to be replaced every so often.
It can be overwhelming when you think about spending so much money on a regular basis. However, there is a solution you can use to your advantage: You can get incredible makeup discounts and even a perfumes discount. If you are wondering about how to snag discount makeup, you are not alone. Many women would love to know how to get their perfume discounted and get their hands on discounted makeup.
Perfume and Other Cosmetics are a Priority to Many
Many women in the United States enjoy wearing makeup and perfume. It is something they do on a daily basis no matter what their mood, the weather or the occasion. In addition, women are generally loyal to specific brands just as they are colors and scents with their makeup and perfume. In a nutshell, women who wear makeup consider their perfume and other cosmetics to be a big priority in their everyday lives. As a result, it may be difficult at times to find a good discount on makeup at local stores unless there happens to be a sale going on. Some cosmetics come with hefty price tags, but it is possible to get a great makeup discount and perfume discounts that make it easier to afford all of your favorite pieces. No longer do you have to compromise on quality for the sake of cost.
Getting a Perfume Discount and Makeup Discount
It is very possible to get your perfume at discount prices and a discount on makeup as well. You can search through a wide variety of products on EmployeeAndMemberDiscounts.com by signing up for free. The platform offers employees, veterans, students, alumnus and senior citizens great low prices on many different products and services that they use on a daily basis. This includes your everyday perfumes and other cosmetics.
Get a Variety of Makeup Brands Cheap
Additionally, as the service understands that women are fiercely loyal to their favorite brands, you don't have to compromise when you are looking for discounted perfumes or discount makeup. Discount perfume can be purchased at a fraction of the cost offered by local retailers. Plus, EmployeeAndMember Discounts offers a variety of the top brands of makeup and perfumes, which means you can find just about any brand your heart desires. You can find discount perfumes and enjoy the pleasing scents of your favorite brand names while saving a bundle of money. Makeup discounts will also make you feel more confident while you're wearing your favorite cosmetics.
A perfumes discount is usually challenging to find, but EmployeeAndMemberDiscounts.com has exactly what you need. You can find discounted perfume at a fraction of the price offered at retail stores in your area. Discount perfumes are certainly easy to find on the website. Simply search through to find great perfume discounts and select the brand of your choice.
When you are dedicated to a specific makeup brand, you can find the perfect cosmetics for your needs. Getting your perfume discounted makes it that much more satisfying to wear your favorite scent. Discounted makeup and perfume at discount can be found when you know where to look. Remember, you don't have to compromise on your favorite brand or scent by getting discount perfume. Discounted perfumes are just as good as those you can snag at full price. However, a perfume discount makes it much sweeter. Look on EmployeeAndMemberDiscounts.com today to find discounted perfume.
Skin Care Discounts
Skin care is a big deal for many people. If you are no different, you will probably want to get your hands on all the best and latest trends in products related to skincare. Skin care products are widely available at a variety of sources, namely physical stores and online stores alike. You can buy many different skincare products at places as mundane as your local neighborhood drugstore, beauty salons and beauty retailers. Of course, one of the biggest issues with buying skin care products is that many tend to be on the pricey side. However, there is a solution for getting your skincare products at a discount that you should know.
Getting the Skincare Items You Need
Unlike what you might think, it is actually much easier to get your skin care items when you need them. There are many options available to you, whether you need organic skin care, vegan skin care, skincare for men or some other type of product related to caring for your skin. You are probably no different than the average consumer who looks for these products and is loyal to one or two particular types and brands. At the same time, you might be concerned about the typically high cost of these skin related products and do not want to have to pay top dollar. Unfortunately, it can be difficult to know where to look if you have already bought these products at specific stores in the past.
Facial creams, gels and ointments to effectively care for any number of skin problems are among the biggest purchases for many people every single day. You only want to look and feel your best, so it's no surprise that these products are so popular and that people are willing to spend good amounts of their hard earned money on them. On the same token, over time, these are products that can become quite expensive. Many skincare beauty items, for instance, can run into the hundreds of dollars per bottle or jar. After a while, even as you wish to continue using these products, you may begin to wonder if there is a way that you can purchase them at lower costs. You can do that, but you have to know where to look.
Spending Less Money on the Skin Products You Want
In spite of the misconceptions that you have to spend more money rather than less on your skincare beauty products, skincare are for acne, skin care makeup items and anti aging skin care products, you can snag these and more at incredibly low discount prices. You may wonder where you can get these items, cellulite treatment and glycolic acid at cheap costs, but you might not know where to start. It is very possible to buy these goods at extremely low prices that will not break your bank account. You can find skincare products cheaper by looking on a website called EmployeeAndMemberDiscounts.com, which offers numerous products and services to members at amazing low prices.
EmployeeAndMemberDiscounts.com is a site that is free to join. What's more, if you are an employee, student, alumnus, senior citizen or veteran of the Armed Forces, you can get a number of great discounts on your favorite products and services. Perhaps the best aspect of this deal is that you do not have to compromise on quality and can acquire many top brand names as well. There is certainly no exception on skin products, so if you are looking for something that offers organic skin care, vegan skin care, skincare beauty and more, you can get it very cheap.
Get the Best Discounts on Your Regular Skin Products
Skincare for men can typically be expensive over time. The same can be said for anti aging skin care products, glycolic acid, cellulite treatment and skincare for acne products. However, these items and skin care makeup products alike can be purchased at nice, low discount prices when you go through EmployeeAndMemberDiscounts.com. These products are easy to locate by using the website's nifty search feature. You can find the brands you want and compare low discount prices to get what you need no matter what your skin requirements.
If you are searching for products related to skincare are for acne, you can quickly find it on EmployeeAndMemberDiscounts.com. These products typically come with a hefty price tag no matter what brand you want, but the site offers many different brands all at great low prices. You can find just about anything you need if you want products to care for your skin regardless of your needs. If you are looking for something to treat acne, stubborn cellulite or the normal effects of aging, you are in the right place. Perhaps you simply need a skin product for men or to remove your daily makeup. EmployeeAndMemberDiscounts has exactly what you need and carries a good variety of brands and different products for all your needs.
Skin Related Products for Cheap
No matter what you need in your skin related products, EmployeeAndMemberDiscounts.com has everything you could possibly want. Buy your skin creams, gels, ointments and sprays for any ailment or condition or to simply combat the natural effects of aging at great discount prices. Once you get acclimated to using the website, you can find any brand and product you want.
EmployeeAndMemberDiscounts.com is the best source for shopping for your skin products so that you can take the best possible care of your skin. The best thing of all is that all these items can be bought at the lowest prices available anywhere.
Employee Discounts On TV And Music Streaming Services
Become A Member!
And get access to exclusive offers and deals from the top brands and retailers