Wireless, Mobility, And Cell Phone Discounts And Offers
More Wireless, Mobile Phone, and Cell Phone Plan Discount Offers
Become A Member!
And get access to exclusive offers and deals from the top brands and retailers
More About Wireless And Cell Phone Discounts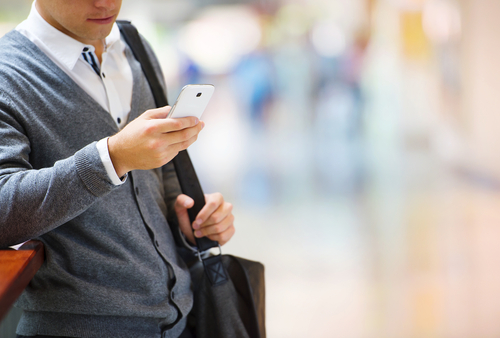 Wireless And Cell Phone Service Discounts
If there's anything more confusing than locating wireless employee discounts, we don't know what it could be. However, shopping around occasionally – even if you currently have an excellent wireless plan – is essential. There are always better deals on the horizon. Employee And Member Discounts empowers you to enjoy the cell phone employee discounts that open the door to savings.
How to Take Advantage of Cell Phone Employee Discounts and Other Savings
Do you need to trade in your old phones to qualify for ATT employee discounts? Do you need to agree to keep your old phones and continue using them to benefit from Verizon employee discounts? There are different rules by the various carriers.
Additionally, some carriers offer even more discounts if you buy secondary products. Examples might include long-distance service for your home phone or home security systems.
Some T-Mobile employee discounts are only advertised in the store. Therefore, it pays to have a service who vetted the available options before you visit. The same is true for Cricket Mobile employee discounts. Don't leave these – or Sprint employee discounts – to chance. Visit Employee And Member Discounts today.
Compare Plans by Options You Want
Let's start with the most straightforward question. How many lines do you want to add? For new customers, adding lines typically leads to discounts. Moreover, you may be able to benefit from buy-one-get-one deals on the latest smartphone models out there.
Trac phone employee discounts for multiple lines and new phone purchases may offset the connection fee. Now, it's time to select a plan. The number of lines sets the framework. Frequently, multi-line plans include desirable options such as unlimited data. In contrast, single-line programs may require you to purchase it as an extra add-on.
Determining Wireless Employee Discounts
Verizon employee discounts give you money off voice and data plans. However, there are additional savings, too.
Messaging plans. If you send a lot of text messages, opt for a discount that cuts down your costs.
Accessories. Some ATT employee discounts provide for a percentage off of accessories. Examples might include cases or earphones. To benefit from this promotion, you may have to make the purchase at the time that you buy the phones, too.
Monthly wireless plans. Another option is to sign up for a predetermined wireless plan. If it qualifies for ATT or T-Mobile employee discounts, you could see your monthly bill go down. Ensure that this plan covers everything you need.
Third-party employee discounts. Sprint employee discounts offer savings when you work for the company. However, if you work for a different company, you're not necessarily out of luck. Many wireless services providers also offer discounts for employees of other companies. Get Trac phone employee discounts at a different provider? Why not?
Student discounts. Some service providers offer special deals to learners at the local university or college. All you need is proof of attendance as well as a current student ID.
Military discounts. Cricket mobile employee discounts might pale in comparison to some of the discounts active military personnel or veterans can receive. Employee And Member Discounts has crunched the numbers to let you know.